Face-to-face communication with potential customers is the most powerful communication channel that humans have. Shaking a person's hand creates a bond that can't be matched by an email or other forms of marketing. That's why Dispatch Media Group produces more than 20 local consumer shows and B2B events – to put you in front of your exact target market, right when they are getting ready to buy and are most receptive to your message. Find out more about our face-to-face channels, and how we can create an activation that will exceed your ROI expectations. Just fill out the form.
Download our DMG Shows Calendar today!
---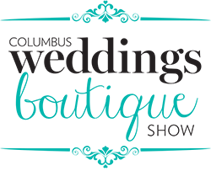 The Columbus Weddings Show offers a one stop shop for soon-to-be brides and grooms. Guests can sample cakes and reception food, see the latest wedding fashion trends and meet hundreds of wedding experts to help them plan their big day.
The Columbus Weddings Boutique Show provides an intimate setting for engaged couples to get inspired, find new ideas and consult with dozens of wedding experts on everything from engagement to honeymoon.
Columbus Weddings Show: January
Columbus Weddings Boutique Show: August
---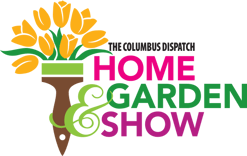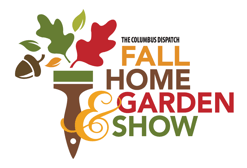 Step into spring at The Columbus Dispatch Home & Garden Show, central Ohio's original home and garden expo. Each year thousands of homeowners from all over the state flock to the Ohio Expo Center to get ideas and inspiration from hundreds of craftsmen, experts and professionals for all their home improvement projects.
Kick off the fall season with the Columbus Dispatch Fall Home & Garden Show. With more than 170 companies in remodeling, kitchen, bath, decor and outdoor living, guests can find inspiration for all their home improvement projects just in time for the holiday season.
The Columbus Dispatch Home & Garden Show: February
The Columbus Dispatch Fall Home & Garden Show: September
---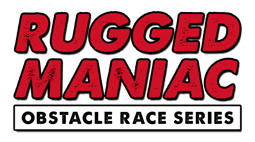 Rugged Maniac is bringing a new type of race to central Ohio. Before and after tackling the 3-mile long course and 20+ obstacles, guests can experience the day-long festival including party activities, contests and more.
---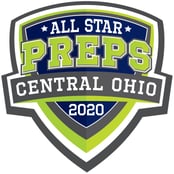 The All Star Best of Preps awards banquet is The Columbus Dispatch's way of saying thank you to the thousands of outstanding high school athletes, coaches, and fans who allow us to share their stories, performances and passions. Awards will be presented to the Outstanding Player of the Year in each sport, as well as Male Athlete of the Year, Female Athlete of the Year, Male Coach of the Year and Female Coach of the Year.
Central Ohio All Star Preps: May
---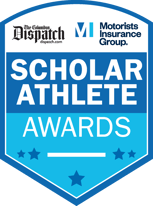 The Columbus Dispatch presents the Scholar Athlete Awards, recognizing the area's top student athletes from 117 local schools. Over $90,000 in scholarships will be awarded during this special evening for family, friends and young adults. Student athletes are recognized for their outstanding athletic and academic achievements.
Scholar Athlete Awards: June
---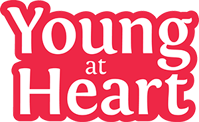 The Young At Heart Expo for Active Seniors offers games and activities for everyone ages 65+ to enjoy. Live entertainment on stage, celebrity guests, a senior talent competition and the recognition of the Senior of the Year Award winner are all part of the festivities!
---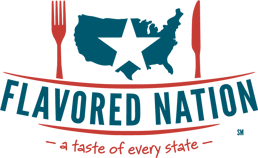 Flavored Nation gives guests the opportunity to eat their way through America. 50 iconic dishes from 50 states are available to sample. In addition to the food, guests can experience live entertainment in the beer garden or wine cellar, games, music and more.
---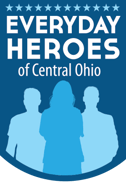 As a community, let's come together to honor those who perform extraordinary selfless acts to improve, heal and unite. A celebration of 25 central Ohio residents who quietly work to heal, unite and improve our community – though a special magazine published in The Columbus Dispatch and a live recognition luncheon.
October, with nominations March through April
---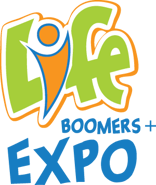 The LIFE Expo for Boomers+ is the one place to connect with people, ideas, information and resources to aid in your transition into retirement gracefully. From travel and financial planning to health and fitness and everything in between, baby boomers can find it all here.
---

Each Allstate hot Chocolate 15k/5k race features both a 15k and a 5k distance. After the race, participants can enjoy the Post Race Party with music, fresh hot chocolate and more!
---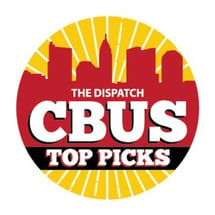 CBUS Top Picks is central Ohio's chance to nominate and vote for their favorite businesses in more than 100 categories. Winners of the contest will earn the title of CBUS Top Pick as promoted by The Columbus Dispatch, an endorsement that will win them new customers
throughout the year.
December, with community voting June thru October
---

When it is time to recognize excellence, Columbus CEO is there with five premier events. The comprehensive array of programming provides ample opportunities for every enterprise—large, small, for-profit and nonprofit—to be recognized in print as well as online during each reception.
---

Healthcare Achievement recognizes businesses and individuals who are making a difference in the health and wellness of their patients, customers and community in six categories, Healthcare Trailblazer, Pathway to Population Health, Executive of the Year, Practitioner of the Year, Volunteer(s) of the Year and Lifetime Achievement.
---


Top Workplaces aims to recognize the top-performing organizations in central Ohio, ranked by what their own employees think. The program, in tandem with Energage, honors 75 businesses and organizations that foster a great environment for employee achievement.
---

Celebrate the Columbus region's innovators, doers and big-hearted dreamers and show your commitment to making this the great American city of the next decade. To align your brand with Columbus' most vibrant, talented people and ideas: Reserve your space and/or sponsor the Future 50 event that will honor these future leaders.
---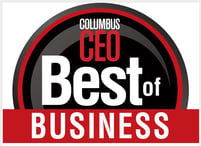 The Best of Business awards, in its 13th year in 2020, recognizes outstanding business and service winners in more than 80 categories as voted on by subscribers and readers.
---

Columbus CEO's annual survey of C-suite executives on the Central Ohio business climate is analyzed by partner Regionomics. The region's CEOs also choose CEO of the Year winners and finalists in four categories including large business, small business, large nonprofit and small nonprofit.
---

Columbus Monthly has been covering the city's ever-changing dining scene for more than 40 years and now we host two of the year's can't miss culinary events.

Connect with a crowd that loves to be the first to discover new brands and eagerly shares their dining finds with friends and networks. These are people who spend to be cutting edge and are early-adopters of emerging experiences. Plus, they flock to restaurants. About 54 percent of Columbus Monthly readers dine out one to three times a week.
---
Columbus Monthly's Best New Restaurants
Guests enjoy impressive offerings served by Columbus Monthly's Best New Restaurants, along with drinks and live entertainment. It's an opportunity to experience city's most exciting arrivals, from emerging cuisines to innovative takes on familiar classics -- all in one venue.
---
Columbus Monthly's Top Doctors Celebration
Columbus Monthly magazine celebrates the annual top doctors list, published in the August issue, with a celebration. For the physicians named best in their fields, this cocktail reception features wine, hors d'oeuvres, live music and more. sponsorships are available.
August (tentative)
Issue: Columbus Monthly August 2020
---
Columbus Monthly's Best Restaurants
Columbus Monthly magazine's Best Restaurants Event is a one-night-only dining experience created by the city's most celebrated chefs. This unique culinary collaboration features a one-of-a-kind, multi-course meal complete with thoughtfully selected wine pairings. Guests also enjoy a welcome reception, hors d'oeuvres, and live entertainment.