The Columbus Dispatch is a household staple. Advertisers and consumers love this daily newspaper. The Dispatch has stayed ahead of most other newspapers by continuously improving. Dispatch.com is the top-rated Ohio-based source of news for central Ohioans. Both the print and online arms of Ohio's Greatest Home Newspaper are committed to providing the most accurate, timely and in-depth news and information to the Columbus metropolitan area. No matter the day of the week or the time of the year, there's always something fresh happening in central Ohio. Upcoming high-school football games. Shows by local theater troupes. Restaurants opening its doors for the first time. The pages of The Columbus Dispatch are never short on new ways you can support your community.
Target Audience: Adults 35+ primarily, but various sections have their own unique readers and demographic profiles.
LOCALiQ is a one-stop shop offering a full range of digital services. We offer website promotion, Facebook pages, mobile advertising, search engine marketing and search engine optimization. We also offer a network of nearly 60 web and social media sites and much more. LOCALiQ is the only digital solution provider you need.
Target Audience: Any audience you want to reach!!!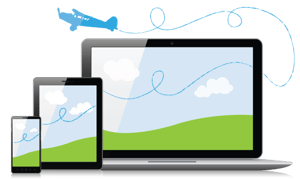 Our Magazines Target Important Audiences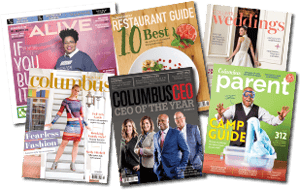 Our magazine offerings are vast and targeted. We are likely to have a magazine or two that consumers you want to reach are reading regularly. Whether your business is involved in fashion/style, home improvement, business services, food, events, weddings, the arts, or many other categories, our magazines can be part of a successful marketing strategy.
Target Audience: Many publications targeting various audience segments.

ThisWeek Community Newspapers are read by over 290,000 Columbus adults each week.*
21 unique editions distributed each week to communities around Columbus.

Communities include:
ThisWeek Bexley News,ThisWeek Olentangy Valley News, ThisWeek Booster, ThisWeek Pickerington Times-Sun, ThisWeek Delaware, ThisWeek Reynoldsburg News, ThisWeek Dublin Villager, ThisWeek Rocky Fork Enterprise, ThisWeek German Village Gazette, ThisWeek Grove City Record, ThisWeek The Canal Winchester Times, ThisWeek Hilliard Northwest News, ThisWeek Tri-Village News, ThisWeek Upper Arlington News, ThisWeek West Side News, ThisWeek Westerville News & Public Opinion, ThisWeek New Albany News, ThisWeek Whitehall News, ThisWeek Northland News, ThisWeek Worthington News, ThisWeek Northwest News
Target Audience: Local Adults, Adults with Children.
More about ThisWeek Community News
*Source: Scarborough Research 2015 R2
Dispatch Targeted Advertising
When it comes to growing your business, you want options and choices that fit your business and work hard for you. When one-size-fits-all approach isn't right, turn to the unique mix of choices available through Dispatch Targeted Advertising. A brief summary of the targeted distribution channels is listed here.
We specialize in:
• Print & Delivery Packages
• Targeted Pre-Prints
• Non-Sub Delivery
• Coupon Book
• Door Hangers
• Direct Mail
• Dispatch Notes
• Kraft Wraps
• Bags
• Product Sampling
Target Audience: So versatile that you can target virtually any audience.
Learn more about Dispatch Targeted Advertising

ColumbusDispatch.jobs powered by ZipRecruiter offers full service recruiting solutions for your business. Whether your business needs a digital, print, mobile or social media environment ColumbusDispatch.jobs can offer it. And ColumbusDispatch.jobs's partnership with ZipRecruiter helps us deliver the results that your recruiting efforts need.
We also offer Career Expos and Virtual Career Expo's as opportunities for local companies to attract quality new recruits. Our thought leadership in the form of seminars, and webinars further our partnerships and show how much we truly value the partnership that we have with local businesses like yours.
Target Audience: Job Seekers

GateHouse Auto can deliver your dealership's brand and message into more than 80% of the moments influencing auto intenders along their journey to find a new vehicle.
The strength of our local, loyal audience…we have car buyers who already know and trust Dispatch Media Group! We touch your customer multiple times during their car shopping journey – their daily/weekly paper, their go-to website for local news and events, while internet browsing, geo-targeting them as they drive by or walk into your dealership (or your competition's dealership), through high-profile sweepstakes and contests and much more!
Target Audience: Vehicle Shoppers

Central Ohio consumers have trusted the information provided by The Columbus Dispatch when seeking quality products and services for their homes and families. For over 50 years, The Dispatch has harnessed the people-reaching power of its print and online products - as well as those of its affiliates - to produce great events like Columbus Weddings Show, Scholar Athlete Awards, The Central Ohio Home & Garden Show, and Home & Garden Show and Holiday Fest.
Learn more information about our shows