Recently I read an article on one of my favorite industry sites or apps, Marketing Land, titled Measuring How Offline Marketing Drives Web Traffic: The Fundamentals, and I was reminded of all the things I can do to help my clients' marketing efforts in general, not just the digital portion.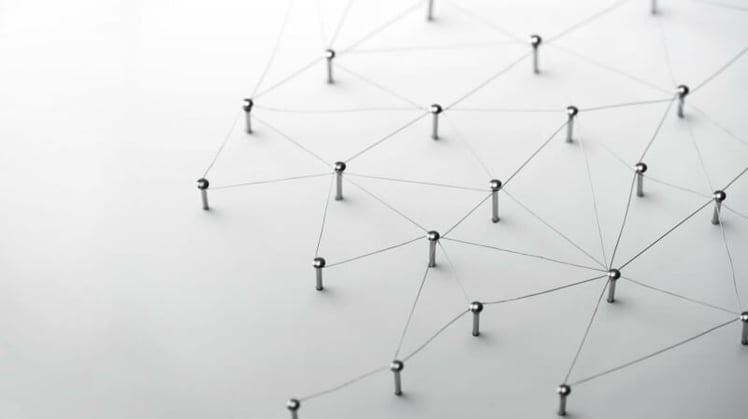 As I've met with clients in and around Ohio over the last several years one question always seems to come up no matter the industry or customer, "How do I know if this is working?" Over the last several years we have seen a seismic shift in advertising dollars from traditional print, radio and television into more easily trackable digital products. With an online display campaign let's say, we can tell you how many people saw the ad, how many clicked on it, how many saw the ad didn't click on it but visited your site at a later date and thanks to Google Analytics we can tell you what your visitors did on the site once they got there. Rightfully so, there is a huge premium placed on tracking the results of our marketing spend.
Unfortunately the days of just asking "How did you hear about us?" are long gone. A consumer may see your billboard, display ad, receive your email, visit your site and three weeks later click on your paid ad on Google. When you ask that potential customer "How did you hear about us?" they will either say "I saw you on Google," or "someone referred me." They almost never tell you the ten times they saw your message before they went to Google.
As a Digital Specialist, I am a firm believer that digital is the way to go because of its' track-ability and audience. We keep learning more and more about how consumers are using the internet, and where they are going to use it. There is no reason we can't do some of the same with a traditional medium. Below I've listed 3 ways you can track the effectiveness of your offline marketing tactics.
1. Personalized URLs
Use Personalized URLs in your print ads.
What is a Personalized URL? Personalized URLs (PURLs) are the call tracking number of URLs. It is a unique URL used to track the number of visitors brought to your site from a specific marketing message. For instance, I am a baker, my URL is andrewsbakery.com, and I am running an ad in the Dispatch on Sunday. I want to know how running this ad effects the number of visitors to my website. I can create a unique URL, andrewsbakeryCD.com, and track the number of people who use that PURL and come to my website, and with Google Analytics installed, see what they did on the site. With that data I can now put together what type of consumer is looking at the Dispatch as well as what those consumers are interested in that I sell. Now I can start to create different ad campaigns based on that data. I can also look at the number of visitors to the site through the PURL, and compare to any revenue spikes in the days following the ad. This is also especially useful when comparing two different print publications or non-digital tactics. Utilizing two different PURLs for two different tactics allows you to compare.
2. Call Tracking Numbers
Use different phone numbers for different marketing tactics.
Owning more than one phone number for your business will allow your business to track the effectiveness of all the different mediums or tactics you utilize. Businesses can also access CTNs from their vendors. Assign one number to the phone book ads, one to the magazine ads, one to the Google CPC ads etc. It is important, however, to keep them separate.
As a marketer, I am always in favor of using a good mix of marketing tactics to achieve your business goals. I do not believe my clients should only spend on SEM or Facebook, or direct mail. To achieve the best results I advise my clients to utilize multiple mediums, the ones that make the most sense, to achieve their goals. If the goal of a dental office is to increase the 5-10 year old patient segment then Columbus Parent and Facebook are a good fit for the demographic of those young parents. We know how we can track the effectiveness of the Facebook campaign, but the dental office is hesitant on how they will track the Columbus Parent ad. By using a PURL and phone number assigned specifically to Columbus Parent, the dental office will be able to track the website traffic as well as phone call generated to the business from those ads specifically. With a good CRM, you can go through the calls received from the Columbus Parent ad and compare them to the new customers you earned that month or period.
3. Run campaigns together, unified.
Use one message and one set of creative on different mediums.
Having one set of creative delivering one message throughout a campaign will boost the results of the different tactics. As in the example I alluded to earlier, utilizing different tactics and channels will catch consumers at different micro-moments (see below) in their buying cycle. For example, it is cold out and my furnace breaks down, I will most likely go to Google and search of heating contractor or HVAC companies near me, possibly HVAC emergency service depending on the time of day it the furnace breaks down. Maybe my furnace isn't totally dead, but its making a funny noise and I decide I need to replace it in the spring or fall. These are two very different micro moments. The first is "OMG I need a furnace NOW!" and the second is "Dang! I am going to have to replace my furnace in the next few months." The first moment is where your SEM will come into play, they need your service now, they search for what they need and they buy. The second requires more. This consumer has time to research and collect data on what type of furnace and where to buy from and who has the best deal etc.
If your marketing mix is missing certain aspects you will miss one or both of these consumers. If you are utilizing SEM, email, Display, video, radio and newspaper, let's say, use the same language, content and imagery in all these different tactics to help out the others. If a consumer sees your display ad, hears your radio commercial, sees the newspaper ad, furnace breaks down, searches on google, sees your ad with the same offer or language as they are already familiar with then receives your email next week they are more likely to click on that email or respond to it. You can track this too! By following traffic trends you will be able to see spikes in traffic on the days your ads are live, or are in the paper or the number of times a PURL was used. The consumer is already familiar with your brand because they have seen or heard your message.
Here are a few links to help get you started down the path of tracking offline marketing!
Google Analytics Set-up and Install
https://www.youtube.com/watch?v=mXcQ7rVn3ro
Creating PURLs
http://mashable.com/2010/11/17/custom-short-url/#TXp914wd.OqW
Marketing Land Article
https://marketingland.com/simple-ways-track-offline-marketing-online-229606
Micro Moments
https://www.youtube.com/watch?v=cplXL-E1ioA
Lastly, my favorite part of the end of the year, Google – Year in Search 2017!
https://www.youtube.com/watch?v=vI4LHl4yFuo
Contact us for a free consultation on your advertising & marketing strategy including your digital presense!