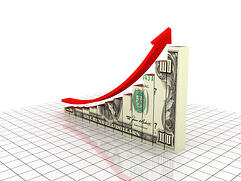 It is easy enough to say that the main goal of most business owners is to increase sales and revenue within their organization. But, for many, this is often easier said than done. Here are five keys to increasing your sales and how you can go about implementing them in your own business.
#1: Know Who You Are Marketing To
As silly as it sounds, many floundering businesses sometimes find themselves marketing to the wrong groups. In order to increase sales, it is important to understand who your target audience is and what their specific needs are. This factor is true for both online and offline businesses. By understanding the ins and outs of what the customer needs to be satisfied when it comes to your particular market, you can be sure you are hitting these marks to increase revenues.
#2: Ask For the Sale
This might seem like another simple solution to increasing your sales, because it really is. How many times have you just assumed a customer or client would purchase your product, only to have them leave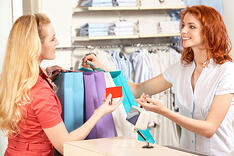 empty handed? But, did you remember to actually ask for the sale? According to a Sales Impact Group study in 2008, nearly 62% of all business presentations concluded without the presenter asking for the sale! Asking for the sale from customers is so important that a large number of corporations often include this in their new employee training. If it is that important to the big guys, you better believe it is that much more important in small business.
#3: Shout It From the Rooftops
You spend all day involved in business operations. But how do any of your customers know your business exists if you don't tell them? One great way to increase sales is to tell everyone you can about your business. Friends, family members, neighbors, or even the barista at the local coffee shop are fair game. The more people who know about your company, the more likely they are to think of you next time they need your particular product and/or service.
#4: Incorporate Social Media
Years ago, social media did not exist. Now it is a large part of everyday life for many different groups of people. Even if your use of social media (Twitter, Facebook, Pinterest, etc.) is small, it can make a big difference in your sales. Use social media websites as a way to engage, intrigue, and interest customers, both new and old. Studies have shown the more interactive your business is with new technology, the more new customers consider you "cutting edge." To further enhance this point, take a look at Dell Computers. They started a Facebook page to help improve customer satisfaction and ended up bringing in an additional $6.5 million in sales via social media.
#5: Ask for Referrals
Asking for referrals is another simple, but widely overlooked, way to increase your sales. Just like asking for the sale and remembering to tell everyone you know about your business, ask them for referrals. Who knows? They might just know someone who is looking for the exact product or exact service that you already offer.
As you can see, increasing your sales is not always easy. However, a little bit of extra hard work, following a solid marketing plan and utilizing the proper experts will deliver the results you desire.