There is no doubt that the use of voice assistance is on the rise and quickly becoming a part of daily routines. In fact, ComScore says that by 2020, 50% of all searches will be voice searches. This drastic of a change in such a short period of time requires marketers to reconsider how they reach consumers.
Here are a few ways that voice assistants are interrupting marketing as we knew it.
Voice assistants often pull answer to your questions from a featured snippet on the SERP (search engine results page). If this is something your business set up years ago and haven't looked at since, I would encourage you to spend some time making sure your business is providing answers to the top 10 questions you receive.
These assistants are not just answering a question and leaving it at that. They are driving traffic to websites. Often, you will hear the Google assistant let the user know that they can find more information by opening the Google Home app. One more way you need to make sure you are getting qualified traffic to your site.
Voice assistants are forcing brands to reconsider the type of content they are putting out there. Marketers need to tell a story opposed to just answering a question or having their name appear in front of their consumer.
Tyler Riddell, vice president of marketing for eSUB Construction Software, the specificity of a voice search helps give details about a user's context, which yields a more personalized result. Automatic profile shifting by voice recognition is already being used by both Alexa and Google Assistant in homes. These devices know which user is speaking and can share that individuals' calendar, lists, music and more. This type of technology will in turn provide more insights to multiple users within the same household in order to market to them at a more granular level.
Marketers also need to consider not only that their content is written well but also if it reads well. Without any grammar or spelling checks in voice, the content needs to be easily understood when it is spoken out loud.
As the rise of voice continues, marketers will need to continue to adapt their strategies to fit the ever changing patterns that humans develop. If you aren't already thinking about how and what you need to change, you should be.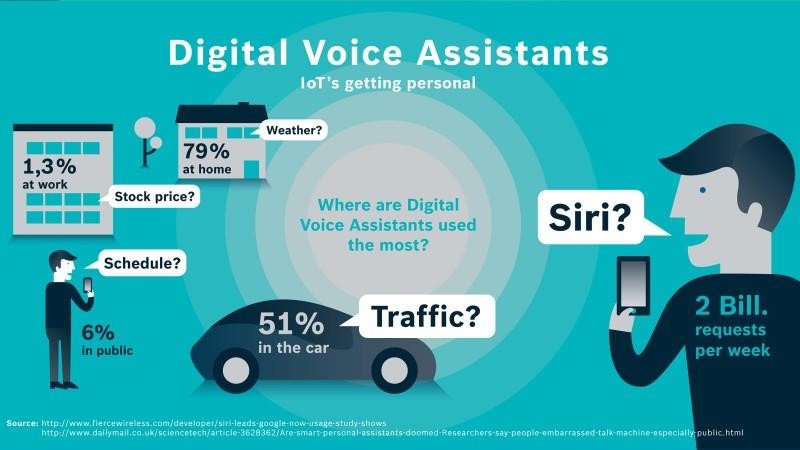 Dispatch Media Group (DMG) offers tried and true techniques to build out targeted strategic campaigns, allowing you to reach both active and passive candidates where they are with an intriguing message to help attract the talent you so desperately need.
Consulting with a trusted digital specialist can make this process easier for any business. Contact DMG+ThriveHive today to help you grow your business with a strategic digital approach.
Sources: https://www.campaignlive.co.uk/article/just-say-it-future-search-voice-personal-digital-assistants/1392459, https://www.wordstream.com/blog/ws/2018/03/01/voice-assistants, http://wcsa.world/news/world-almanac-event-academy/wcsa-daily-highlighs-january-9-2018-bosch-develops-natural-language-in-car-voice-assist-system