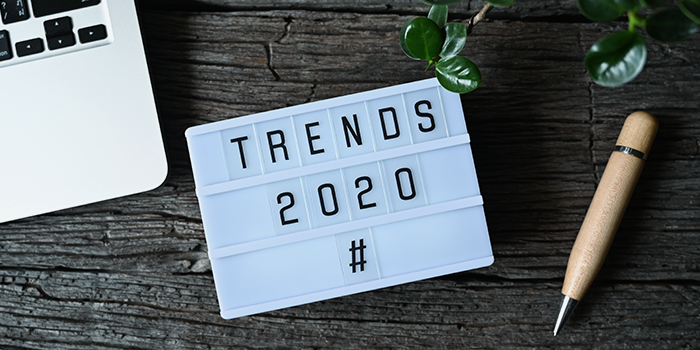 Every year, a plethora of business predictions are published by subject matter experts in a variety of industries to help guide business leaders in their planning for the upcoming year. We've scoured these predictions to bring you the most important marketing forecasts for the year 2020.
Here's are a few of our very own predictions and trends for digital marketing in 2020, plus free resources to help you get started right away.
1. Compelling visual content.
Creating compelling visual content is a powerful tool to attract customers through their visual system, which is an incredibly effective way to tell your brands' story. In fact, a study by the Content Marketing Institute found that content containing relevant, compelling images get 94% more views than content without.
There are at least 5 ways that brands can create visual experiences for their customers:
Provide visual guidance for your customer
Explain a complicated concept with visuals
Your customers can create compelling visuals to tell your brand story
Use pop culture with your brand
Incorporate whimsey
2. The importance of retargeting your customer.
Retargeting allows you to communicate with a customer who has left your site before they converted, and helps to increase brand awareness. You can even tailor the content of your ad to be specific for the user by showcasing visuals of what they were browsing. As a matter of fact, there is a 70% chance that the consumer will return to your site and convert over a competitor.
3. Video content will dominate the way people consume media.
Over the past couple years marketers have increased their use of videos across all online assets, from websites to paid advertising. In 2020, expect to see video marketing dominating, a trend that's being pushed forward by consumers.
In fact, a recent study was conducted that found nine out of ten respondents said they expect the use of live chat on company websites. What's the best part? Companies that respond to consumers, or leads, within five minutes compared to 10 minutes see an increase of 400% in brand favorability or qualifying the lead.
Want more? Download our 2020 marketing guide linked below for additional marketing predictions, tips & tricks to alleviate your day-to-day marketing and a 2020 marketing calendar full of engaging holidays.
---
Resources to help you jumpstart your 2020 marketing goals:
The Ultimate Guide to Marketing in 2020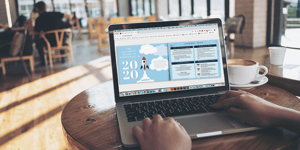 Launch your marketing above your competitors in the new year with this guide full of marketing ideas, predictions, tips, tricks, social hashtags and dates you don't want to miss!
Get your 2020 marketing guide »
Webinar: 2020 Marketing Trends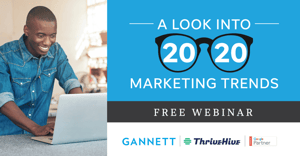 SAVE THE DATE!
Tuesday, February 11th | 10:00 AM EST
Our digital marketing experts at Gannett and ThriveHive will be hosting a free webinar to share tips on how to keep your business on top for 2020, including the power of video, influencer marketing, and connecting with your audience.
Don't let your 2020 marketing goals go unresolved! Learn how your business can utilize these trends to make 2020 your most successful year yet. Save your "virtual seat" - space is limited!
Interested in a free marketing assessment for your business?
Contact us today to get started! We'd love to learn more about your business and how we might be able to help you grow in 2020 and beyond!