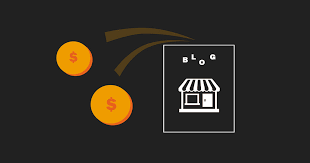 As a blog and business owner, you want to ensure that all your efforts aren't being wasted on non-essential tasks. If you are seeking to make an income from your blog, you need to be sure that your efforts are paying dividends. Using conversion hacks can help you increase not only your web traffic, but also your number of email subscribers, and paying customers. Learn the top conversion tactics that will help you transform your blog into a profitable business.
Understanding Conversions
Conversions are a necessary part of any successful blogging strategy. No matter whether you are just starting out as a blogger or already have an established online presence, conversions are the key to success. Understanding what a conversion is can help you to develop your income strategy.
A website conversion is the most important factor to the success of your online marketing strategy and goals. It means getting your visitors to do what you want them to do, whether that is to buy your product, sign up for your newsletter, or fill out a lead/contact form. Having a marketing website is useless if it doesn't present the opportunity to close sales or generate leads. You can create these opportunities by using lead generation software like optinmonster.com/ which enables you to create lead capture forms through an easy to use drag and drop builder tool where you can create aesthetically pleasing opt-in forms that are optimized for the highest conversion rates.
If you are looking to run a profitable blog you need to know what motivates your site visitors so that you can convince them to take the action you desire. Ultimately, the goal is to have their actions result in profit for you, whether it is through ads or referral revenue, or service or product sales.
6 Most Profitable Conversion Hacks
Conversion hacks can help you build your blog and your business. If you are in the early stages of building your blog, WPBeginner's Ultimate Guide can walk you through some of the basic steps to ensure that your site is setup properly. Once you have made sure that your basic site design is properly structured, you can begin to implement some of these hacks to increase your conversion rate along with your profit margins.
1. Begin to build your email list.
Email marketing is a core component of any successful business. You want to ensure that you are capturing your audience's contact information so that you have control over the delivery of your messages. If you are relying on a third-party platform, such as Facebook, you are at the mercy of their policies. They can require you to pay to have your message seen, or even suspend your account at their discretion, without even telling you why. An email list is an asset that you will always have access to. Use a forms plugin, such as the popular WPForms to ensure that your website visitors can easily subscribe to your list, and you can begin to develop a relationship with them.
2. Use exit intent technology to convert abandoning visitors into subscribers.
You already know the email list is important. Did you know that you can grow your list by adding simple plugins? Some plugins offer exit intent technology, which senses when visitors are about to exit your site and offers them a chance to join your email list. This is especially important, as it gives you an opportunity to develop a relationship with them. Business2Community featured an article about why visitors may be leaving your site. In it, they state, "According to Bounce Exchange, 70% – 96% of the visitors abandoning your site will never return, so an exit-pop is a good way to try to convert some of those visitors that will never return.''
3. Use analytics programs to understand audience behavior.
When you understand your audience's behavior, you can better meet their needs. An analytics program can help you understand the ways that users are interacting with your site. You can tailor your site to improve the user experience, leading to increased conversions. MonsterInsights is a popular plugin that provides a wide array of analytics tools. It allows you to track file downloads, post statistics, referral sources, and ad tracking among many other features.
4. Make it easy to contact you.
While it sounds simple, you want to be sure that your customers can easily find your contact information so they can get in touch with you. CrazyEgg discusses the importance of making your contact information easily visible, asserting that you should, "make sure they have an easy way of reaching you and they can see that information without turning your site upside down. This is even more important if you are selling a service and not a tangible product. Have a toll-free 1-800 number in place and advertise it prominently on your site, preferably in the top right-hand corner." You may also want to add a form where website visitors can contact you via email with any questions they may have.
5. Reduce the rate of online shopping cart abandonment.
If you are selling products through an ecommerce site, then you have probably fallen victim to the phenomena of online cart abandonment. According to OmniStar, over 65% of all online shopping carts are abandoned before checkout. By using tools such as ad retargeting and email recovery campaigns, you can convert more of these abandoned carts to purchases, thereby increasing your profits.
6. Speed up your site loading time.
Site loading speed is a significant factor in Google's ranking algorithm. The faster your website loads, the higher it will rank, leading to more traffic, and hopefully more customers. A site loading plugin can help reduce loading times, improving your rank and the user experience. Blogging Wizard features a post with 9 of the top plugins to increase the speed of your WordPress site.
Build Your Business with Conversion Hacks
Building a business online doesn't have to be overwhelming. By using a few easy to implement conversion hacks you can grow your audience, and convert them into paying customers. As your conversion rates improve, your customer base will also grow, leading to increased profit margins. Maximize your blogging efforts by focusing on the tactics that will have the greatest payoff.
Please feel free to contact Dispatch Media Group for marketing / advertising advice. Looking to reach the Columbus market? Visit our website for more information about our advertising and marketing solutions. We can reach up to 96% of the Columbus DMA with our award-winning Print & Digital assests.

Rated #1 Newspaper in Ohio, #1 Alternative Newspaper in Ohio, selected as the Best Digital Agency by Local Media Association and are a Premier Google Partner.