Originally posted at ZipRecruiter.com/blog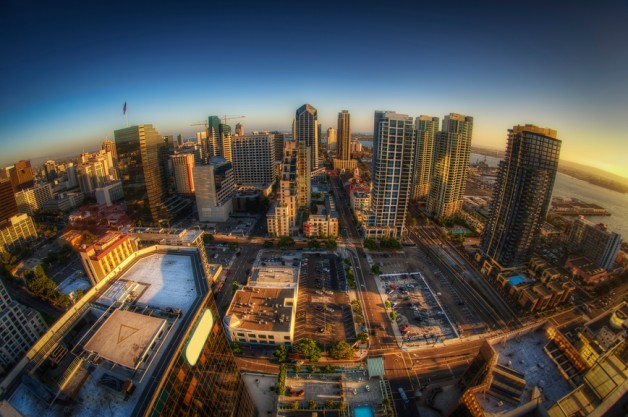 You're out of the military and looking to land your first job outside of the armed forces. While you know the time that you spent enlisted was incredibly valuable, you keep running into the same roadblock: You aren't sure how to transfer that experience to civilian jobs.
Depending on what exact role you filled in the military, there aren't too many civilian positions that require those identical duties and tasks.
However, that doesn't mean that you don't have any valuable skills and competencies to bring to the table for a new employer. In fact, military experience arms you with plenty of beneficial traits—most of which can seamlessly be transferred to civilian roles.
Here are just a few of the many, many important skills you picked up in the military that you should be sure to emphasize on your resume and in your job applications.
---
8 Military Skills That Help Veterans Land Jobs
Teamwork
There's no greater team than the military. You work together and you live together. From your very first day, you're taught to successfully support your team members and efficiently collaborate with the people around you.
This is an invaluable skill in the civilian job market—regardless of what specific position you're aiming to land.
Nobody works in a vacuum. And, having the experience to prove that you're able to be a solid and dependable team player goes a long way in separating you from the rest of the job search competition.
Commitment
There's no such thing as job hopping in the military. When you enlist, you sign on the dotted line and agree to commit yourself to the armed forces for a certain length of time. There's no bailing if things are too tough or if the unexpected crops up.
That sort of loyalty is increasingly hard for employers to find—when bouncing from job to job is more common than ever.
Highlight your willingness to devote yourself to a particular cause or position. In doing so, you'll prove that you aren't just looking for a temporary or a one-off job—you're looking to grow your career with a company who shares your same level of commitment.
Communication
Communication skills are key in nearly all, and this is undoubtedly a skill that you refined during your time in the military. From informal meetings to high-pressure and fast-paced situations, you needed to quickly learn how to effectively communicate with everybody around you.
This is a skill that employers and companies highly value. Trusting that their employees know how to successfully interact with each other—whether it's to make a plan, solve a problem, or resolve a conflict—is crucial for ensuring the success of their entire workforce and organization.
So, the written, verbal, and listening communication skills you picked up during your time of service deserve some emphasis during your job search.
Dedication
Many companies are constantly on the lookout for candidates who are eager to get a foot in the door and grow alongside the company.
As a veteran, this is something that you're already familiar with. Nobody starts out at a high rank on their very first day—it's necessary to demonstrate the dedication and know-how in order to meet the requirements and work your way up the ladder. You weren't entitled to anything.
Knowing that you don't just deserve promotions and recognition—you need to earn them—is a personality trait that virtually any employer will admire and respect.
Following Orders
Obedience is one of those things that becomes ingrained in you during your time in the military. That's not to say that you're not an independent thinker or a self-starter.
However, especially in order to make it through basic training and your early days, you know that you need to be able to adequately follow the orders that are given to you.
While employers value people who can bring new ideas and challenge the status quo (and, of course, you have those qualities too!), it's also helpful for them to know that whoever they hire is able to finish tasks and complete projects in accordance with the instructions that they're given.
Problem Solving
Not everything always goes according to plan. And, that's why effective problem solvers are some of the most desirable job candidates out there.
Fortunately, you're bound to have some excellent problem solving experience under your belt after your time in the military.
That ability to think quickly on your feet, identify possible solutions, and then address complex issues will be a huge benefit to you in a wide variety of civilian jobs.
Adaptability
They say the only constant is change, and this holds true in both military and civilian jobs. With changes in processes, team members, technology, and more, it's important to be able to readily adapt to your surroundings and circumstances.
Nowhere is this trait more emphasized than in the military—where you have very little choice but to remain flexible.
Make sure to showcase the fact that you're willing to roll with the punches and make adjustments when necessary. That's an important quality to have.
Respect
Last but not least, respect is one of the most important skills your time in the military instilled in you.
Respect is important in every single workplace. Respect for your team members, your colleagues, your clients, your customers, your boss, your superiors—the list goes on and on.
Somebody who knows the value of treating every single person they come across with a level of professionalism, kindness, and regard will make an undeniably great employee—regardless of the specific industry, position, or rank.
The Columbus Dispatch / Dispatch Media Group and ZipRecruiter have partnered to bring you Columbus' largest and most robust job search and job posting engine!