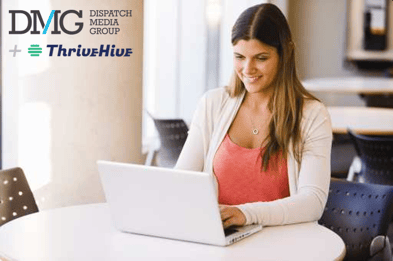 Ever since e-mail became popularized in the 1990s, it changed the way the world communicated. Businesses, organizations, and long-distance friends quickly adopted e-mail as a new way to share information and keep in touch. Today, more than half of the world's population uses email, and that number is expected to increase up to more than 4.3 billion by 2023. According to Pew Research, 92% of adults in the United States use email, and 61% of users check and send email daily. That's a lot of people, and also a lot of potential customers/clients. How can businesses tap into this medium and effectively use it? By understanding why email marketing is effective.
Personalization
Email marketing works because it can be personalized. Not only is email sent directly to an individual, the content can be tailored based on the individual. By identifying the different audience segments within a current database, emails can be deployed that target certain segments. For example, a bank has several different audiences, ranging from teenagers to retirees. This bank wants to promote their new education loan program. It would make sense to target customers who are about to enter college, or are currently in college, rather than someone who just retired, or who just put their kids through school. Utilizing email marketing in this way is effective because a relevant message is being served to a relevant individual.
Reach new prospects
Email marketing also does a great job of reaching a new client base, whether they have interacted with a business' website or not. A form-fill to learn more information or receive a promotion is an enticing way for a potential consumer to convert and provide information. This is a win-win because not only does the potential customer receive what they want, but a business will also receive their information to interact with them. Additionally, at DMG + ThriveHive, we have the capability to reach a target audience that has never interacted with your business, but are interested in receiving more information about a certain industry. Using the same banking example, someone who has signed up to learn more information about loans, but isn't aware of loan programs from other banks, could be marketed to. The potential consumer is already interested in what a business has to say, and making them aware of the business could make the difference.
Consumer Journey
Tying both of these concepts together, email marketing can stay in front of consumers who have or have not interacted with your business, convert them into customers, and remarket to turn them into customers, and hopefully repeat customers. Surely a marketing solution that covers several stages of the consumer journey must cost a lot of money, right? According to Campaign Monitor, every $1 spent on email marketing typically generates about $38 in ROI, making it one of the most cost-effective marketing solutions; especially for small businesses. Tracking ROI is easy because the metrics are simple. How many emails were sent, how many emails were opened, and how many clicked through to a landing page are some of the core metrics of a campaign. These results can be tied to conversions leaving behind no guesswork.

Email marketing is an essential part of a marketing product mix, and is one of the most cost-effective forms of marketing. Email allows a business to engage with customers during any part of their consumer journey, and provides personalized information to help convert all types of customers.
Source: https://www.lyfemarketing.com/blog/importance-email-marketing/
---
Consulting with a trusted digital specialist can make this process easier for any business. Contact DMG+ThriveHive today to help you grow your business with a strategic digital approach.