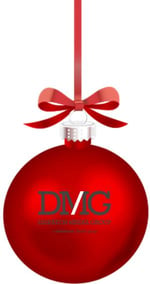 Too early to already be thinking about the holidays? Think again! The National Retail Federation found that about 40% of consumers begin their holiday shopping before Halloween – a trend that has been pretty consistent since 2004. With the holiday season being one of the most profitable times for businesses, it is critical to start marketing to consumers early and strategically. Here are some key marketing insights for small business owners to have a successful holiday sales season:
Be in the right place, at the right time, with the right message
The best marketing plans include multiple points of contact whether it's through print, digital, or social means. Think about your customers and how they might make a purchase from your business. Print advertising is often sought out and seen as a local, trusted source for holiday shopping and digital components are now a necessity:
"This year, 56% of all in-store retail sales, $2.1 trillion, will be influenced by what consumers see on digital media. About 70% of shoppers in all age categories use digital media before a shopping trip."
This holiday season, it is predicted that up to 64% of purchases will be influenced by digital marketing. Think about how your customers might shop and make sure you are in that media space. Your message is also critical. While there is a big segment that checks off their holiday list early, there is still a large sector of consumers who wait until December to do most of their shopping. To strike a balance, create content that is a subtle reminder of the upcoming holidays when advertising early in the season. This can help attract the early shoppers without being over the top and annoying the people who refuse to think about holiday shopping until after Thanksgiving.
Make it easy for consumers to do business with you
It is important to think about your customers' experience when shopping at your business. If your website is not mobile friendly, then we have an issue. Consumers now expect sites to be mobile friendly with quick load times. Mobile browsing and purchasing has increased over the years and is predicted to continue to grow.
"37%, or $1.4 trillion in retail sales, will be influenced by media accessed through mobile devices, often when a shopper is in the store."
Another important note: Make sure your holiday hours are up to date on all platforms. You don't want to miss out on business because your hours are hard to find or listed incorrectly. Read these 6 tips on business listings as written by my colleague and Digital Specialist, Andrew Cottle.
Use Social Media to interact with consumers
Social media is a very powerful tool in marketing but must be used the right way. Small Business Trends listed several ideas to use for the upcoming season include celebrating the special time of year with your followers, giving gift inspiration, encouraging followers to treat themselves with some holiday goodies, and suggesting consumers check-in to your business on social media while doing their shopping. It is important to engage WITH consumers on social media – not just trying to sell them.
Facebook and Instagram are huge gift research influencers: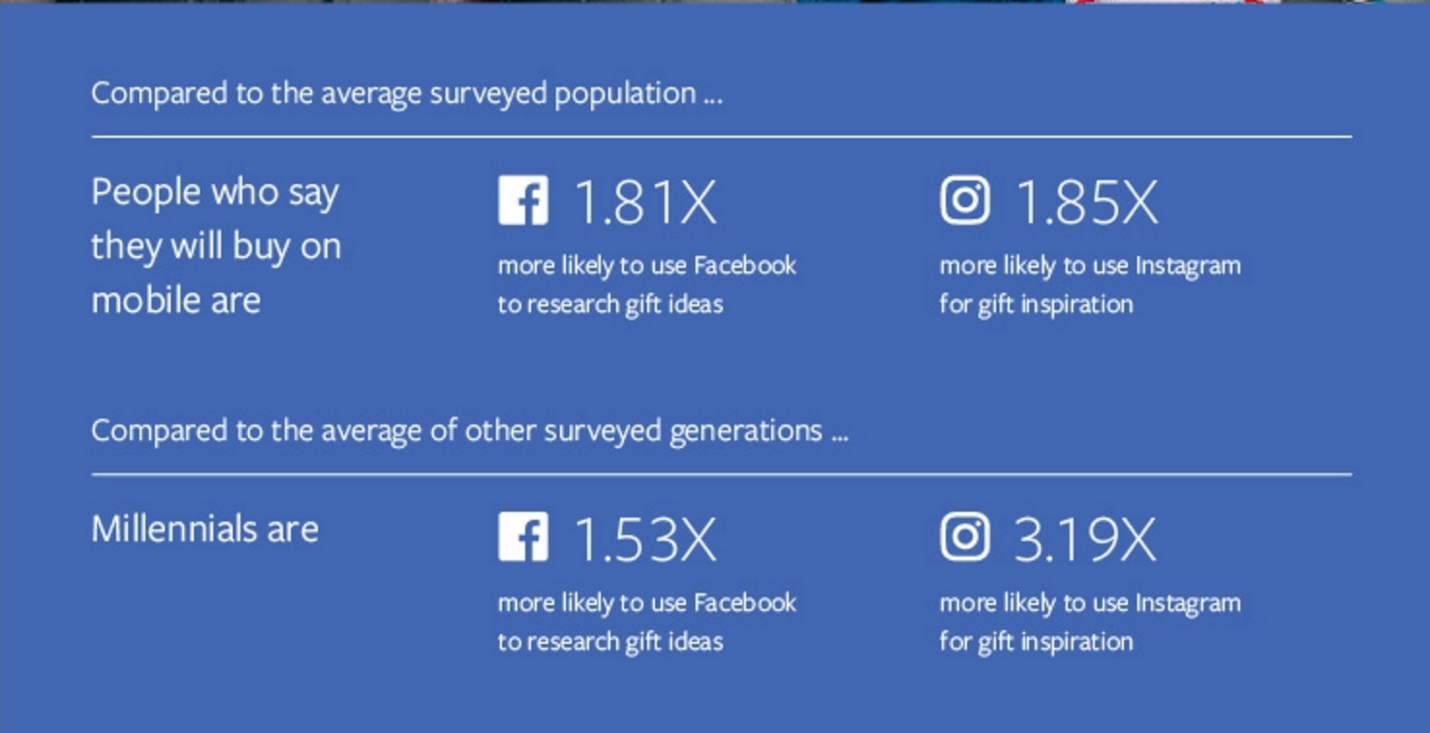 Keep in mind that each platform should have a unique message. What works on Facebook won't necessarily translate to audiences on Twitter or Pinterest. Stick to mastering one or two platforms that make sense for your business and target audience.
Take advantage of Small Business Saturday
Shopping locally has been a big trend and small businesses are reaping the benefits! Take advantage of the free marketing materials from American Express to encourage customers to buy from you. In 2015, Small Business Saturday had a 14% increase from the previous year, with revenue of about $16.2 billion.
Bonus Tip: Use Retargeting
Retargeting is a great way to remind consumers about your business and products. Stay top of mind and get visitors to convert to customers.
With the latest trends in mind, we have designed several packages for your business this holiday season. Need help planning or implementing your marketing strategy? DMG can help!
Contact us to Get Insight