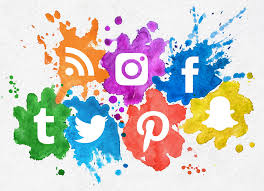 It is not a secret that your business should have a presence on social media. If you are not currently allocating resources within this space, you are missing out on a huge opportunity to reach your target audience and attract new customers. According to Smart Insights, the number of social media users worldwide in 2019 is 3.484 billion, up 9% year-on-year. But with new social media users and platforms emerging every day, it can be overwhelming deciding which platform could be most effective for your particular business. Not every social network may be a good fit, and it is important to invest your time and skill into the platforms where you are most likely to engage and attract your ideal consumer. Before you can decide which networks to focus on, it is helpful to know some basics on a few of the top social channels and their benefits in the advertising and marketing space.

Facebook
Facebook has received some negative press over the last several years, but it is still the most popular and widely used social media network. A recent article from Hootsuite states, "As of late 2019, average reach for Facebook posts was down by 2.2%, meaning that brands could reasonably expect their posts to be seen by about 5.5% of their Page's followers." With this minimal organic reach, investing in paid advertising campaigns on Facebook is critical. Facebook has various campaign customization options and in-depth reporting metrics that are provided. It is also a virtual community for its users, so engagement and sharing of posts and content can be very impactful for your business.

Instagram
Instagram contains a plethora of tools to promote your products and services. From Instagram Live to Instagram Stories this platform can reach potential customers in a variety of ways. Instagram is based entirely on video and photo posts so artistic driven businesses tend to excel on Instagram. It is also important to note that Instagram is almost entirely mobile. Regardless of your industry, you should ensure that your images or video placed on this platform are high quality and create an optimal user experience on mobile devices.

Snapchat
Snapchat is a mobile-only visual social media network that is known for content that disappears. Its users can send videos and photos to each other, or post content to their public Stories, which disappear after 24 hours. The app has developed to include chat, messaging, image storage, events and media content. Content can now also be easily saved and uploaded elsewhere. Because posts are temporary, there is less pressure to create super-polished content. You can also see how many and which specific users viewed your story. A small business will most likely utilize the platform's Stories feature, but keep in mind that only users who have added you can view your Stories content.

LinkedIn
LinkedIn is the world's largest professional network. Users create profiles that are similar to resumes, and companies can create pages that showcase their business. Users of this platform tend to be affluent with high income and education levels. When choosing the audience segments within a LinkedIn advertising campaign, you are able to narrow your audience with industry specific variables like job title, job function, seniority, job-title, company size, industry, skill and more. Because LinkedIn is a professional platform, it is a great place to post job openings, information about company culture and position your brand as an expert within your specific industry.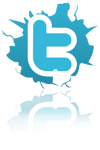 Twitter
Twitter can be very effective if you have an abundance of strong content already created and an active blog. With Twitter, it is easy to quickly spread the word and engage with others by using hashtags, mentioning other users in your posts and liking and retweeting other tweets. However, tweeting only about your business will likely not keep your audience engaged so it's important to also share interesting and relevant content from other Twitter users. Businesses also use Twitter as a customer service platform to handle customer service issues quickly and efficiently.
Sources:
https://www.smartinsights.com/social-media-marketing/social-media-strategy/new-global-social-media-research/
https://ecommercebuff.com/the-6-best-social-networks-for-ecommerce-advertising/