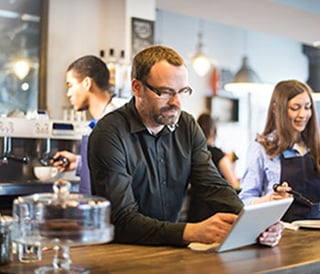 Is your small or mid-size business looking to hire seasonal workers this season? If so, summer hiring 2016 will likely be challenging.
According to Trade Economics, overall the unemployment rate will hover near 5% this year, with fewer adults seeking seasonal work compared with last year.
Unfortunately, a good proportion of today's adolescents are less likely to take a summer job either. Around half of the nation's nearly 40 million 16- to 24-year-olds worked summer jobs, according to 2015 Bureau of Labor Statistics data:
• 27% worked in restaurants or hotels
• 20% did retail or wholesale jobs
• 11% took jobs in education or health
Is your small company feeling the heat to attract seasonal workers? You can rise above the competition for summer hires by focusing on the mindset of today's Millennial workers.
The good news: your smart summer recruitment strategy doesn't have to cost a lot, either. Sometimes a few simple tweaks in recruiting and employment policies can make your company an organization much more appealing to teen workers -- and make your summer hiring a lot easier.
Address a Lack of Interest
While more than 75% of teens worked in the 1990s, only 52.5% do so today, BLS data shows.
Most teens simply don't want a summer job, says John A. Challenger, chief executive officer of global outplacement firm Challenger, Gray & Christmas, Inc., which released its annual teen summer job outlook in late March.
"This does not mean that teenagers have gotten lazier over the last two decades. They are simply engaged in more activities that fall under the radar of standard employment measures," Challenger said. "Many are volunteering. More are participating in summer education programs or in summer sports leagues. Others are in unpaid internships. Many simply may be doing odd jobs, such as baby-sitting or lawn mowing."
As colleges become more competitive, teens look for activities that stand out on applications, causing typical summer jobs to fall out of favor, he added.
Summer Recruitment Strategies
To effectively compete for summer workers, try these five strategies:
1. Research competitors' pay.
With minimum wage at (or heading toward) $10 an hour in places like Seattle, Massachusetts and the District of Columbia, it's important to research local summer wages, says Payscale.com Vice President of Data Analytics Katie Bardaro and create acompensation strategy for your company -- no matter how big or small.
"It's not just the minimum wage, you also have to raise the people who are non-minimum wage commensurately," Bardaro says. "If you haven't been budgeting for that, it can be difficult to do, so you find yourself skimping on people. It's definitely an issue in the west -- California, Oregon and anyplace where you're competing with Wal-Mart."
A relatively small bump above minimum wage may attract summer workers. But rather than paying the absolute minimum wage, AJ Saleem, academic director of Suprex Private Tutoring, Houston, Texas, rounds up to the dollar. "I also offer incentive bonuses if my employees complete tasks faster," he adds.
2. Look for ways to make the job fun.
Employers that can't offer top dollar to summer employees can focus more on what young people want from their summer jobs, including fun, flexibility and fresh skills.
"Students, and Mmillennials in general, are glued to their phones so the more you can engage them through that technology, and make the work experience unique and fun, the more likely they will stick around the entire summer, and possibly return the next summer too," says Alex Sopinka, Founder & CTO of Tasytt, an onboarding and training platform.
Look for ways to incorporate "gamification" into the job, perhaps offering 1 "point" for every order packed or frozen yogurt served, then letting employees redeem their "points" for a reward like a gift card.
"You'd be amazed at how people are motivated by rewards, and that $20 gift card won't seem like an added expense when employees are eager to show up instead of calling in sick for their shift, working hard and staying around so you don't keep spending time hiring and rehiring for the same position," Sopkinka says.
3. Offer a flexible schedule and make it easy to come back.
A useful low-cost retention perk is offering a flexible schedule can keep students coming back, says Mary Ann Gaschnig, a job developer in the career advising department at Keene State College, Keene, New Hampshire.
"There are student who go back year after year to summer jobs and they may not be the highest paying jobs. Maybe it's part-time or evening hours so they can go to the beach during the day."
When University of Maryland Freshman Alex Hedgren was home for the winter break, he spent a few weekend nights delivering pizzas. It's a job he did in high school, but left behind when he headed to college. Knowing he can work as little as one shift a week over the holiday inspires Hedgren to return to the job during most school breaks.
4. Tell applicants what's in it for them.
Young employees want meaningful work that gives them new skills they can take into permanent positions, Gaschnig says. Be sure to highlight these skills in your job descriptions.
"All the skills that are so essential to employers -- open communication, teambuilding, positive attitude, energy -- are all developed in a work setting, whether it's an ice cream shop or a corporate multinational. Let your seasonal hires know how they can contribute and what they'll get out of the job," she says.
If employees will learn to use Excel or a coding language, mention that in the job description so applicants know they'll come out of the summer more marketable than they came in, Bardaro says.
The opportunity to gain new skills is powerful enough to potentially make up for not being able to match wages, Bardaro adds.
5. Differentiate your organization from the competition.
Think about what makes your organization's employer brand different from its competitors and how you can use those differences to recruit summer workers. "You need to offer something your competitors aren't offering," Bardaro says.
Christian Camp Hebron, Halifax, Pennsylvania, pitches the missional nature of it summer jobs, saying its pay packets offer more eternal value than material value.
Despite that promise "it is more and more difficult to find willing summer staff as college programs and career choices are demanding in the quantity of internships from a college graduate," says Kyle Martin, the camp's marketing and development associate.
A yogurt shop might offer free yogurt to employees, while a clothing store offers a merchandise discount. Team-oriented Millennials could be drawn to an employer that lets friends work the same schedule.
Sometimes it's as simple as letting kids check their phones when there aren't any customers around – -- a big no-no at some places that's a big turn-off for teens used to carrying phones 24/7.
As fewer young people opt to work, competing for summer workers will grow increasingly competitive. Armed with a new and improved hiring strategy, your organization can still come out ahead with your all-important summer hiring.
© 2016 — Monster Worldwide, Inc. All Rights Reserved. You may not copy, reproduce or distribute this article without the prior written permission of Monster Worldwide.
For more information about Dispatch Media Group, or to contact a Recruitment Sales Executive, please click here and fill out the form.
For more information like this, please sign up for our blog!