The Best Free SEO Tools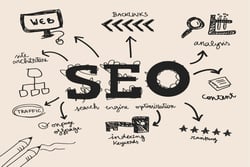 Businesses are always looking for ways to minimize costs, so anything with the word "free" attached to it is worth checking into. We've compiled a list of the best free SEO tools any business can use to improve its website.
Google PageSpeed Insights (https://developers.google.com/speed/pagespeed/insights/)
This creation by Google offers a tool to analyze and optimize your website, according to Google's own best practices. It allows you to check the speed of your website and its usability on multiple devices, both desktop and mobile. You simply enter a URL, and Google will analyze your website's loading time and performance for both mobile devices and desktops. You'll get a report on things you can improve, ranked by high, medium, and low priority. The results of mobile performance also include a score of user experience, which focuses on aspects such as tap targets, font sizes, and image optimization.
SEO Quake (http://www.seoquake.com/)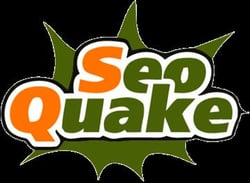 SEOQuake is a free plugin that works with your browser to give you the important SEO metrics for a specific website page, and offers other tools, such as SEO Audit. This plugin reviews all the major metrics quickly, and you can export the results in CSV format. You can set parameters for a specific search query, either by using the default parameters or customizing your own set. SEOQuake will check for mobile compatibility, and you can check your statistics for social media sites, such as Facebook and Google+. You can even compare different URLs, and the plugin will provide you reports on internal and external links.
Hootsuite (https://hootsuite.com/)
Hootsuite is used more than any other platform for businesses to manage social media. It has both free and paid versions, but the free version is a favorite of many businesses. The Hootsuite dashboard supports most social media platforms, such as Twitter, Facebook, Google+, YouTube, and Instagram, which allows you to schedule and share posts from all your social media accounts from one location. This program allows you to track the growth of your followers on social media and analyzes metrics so that you can see the impact of social media on your website.
Keywordtool.io (http://keywordtool.io/)
This free alternative to Google Keyword Planner is a great way to generate keyword ideas and phrases, particularly long-tail keywords. This is another program that has both free and paid versions, but even with the free version, you can generate more than 750 long-tail keyword suggestions for each keyword you enter, and you don't even have to create an account to use it.
Bing Webmaster Tools (http://www.bing.com/toolbox/webmaster)
Bing is the search engine that powers Yahoo, so this program can give you insights that other SEO tools can't. The program shows metrics on crawling, indexing, and on-page keyword optimization. Reporting tools and diagnostics provide information on actions you should take with your website to attract more customers. It also offers a notification console that allows you to manage all your site notifications from a single location.
Screaming Frog Spider (https://www.screamingfrog.co.uk/seo-spider/)
This program is consistently a favorite of anyone who deals with SEO. It's a website crawler that's designed especially for SEO, and allows you to examine particular elements from a SEO perspective. Screaming Frog Spider can find broken links, review robots, audit any redirects, detect duplicate content, create XML sitemaps for your website, and analyze your page titles and metadata.
Moz (https://moz.com/)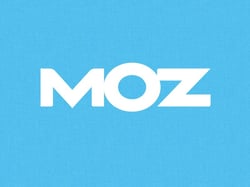 Moz is another favorite for website owners and developers. There is a suite of user-friendly products that are useful for virtually every business, and its free tools include Open Site Explorer, Keyword Explorer, and MozBar. Moz compiles data from multiple sources to give your brick-and-mortar business a score based on how it appears online. The analysis includes fixes for errors.
Google Search Console (https://www.google.com/webmasters/tools/home?hl=en)
Yet another bag of tricks from the developers at Google, this program provides configuration controls for and data about your site in Google. Webmasters can check the indexing status of their websites and optimize their websites' visibility. Google Search Console can check the crawl rate and provide statistics about when Googlebot accesses your website. It can check robots.txt files, list the pages that link to that website, and provide you with a list of links that were difficult for Googlebot to crawl, including information about the errors. This program also gives you notifications from Google for manual penalties, so you know how to make changes.
There are an endless number of free SEO tools out there for webmasters, but many of them aren't worth your time. These are the favorites of Sydney SEO Experts, so they can only help your business and website.
Managing your SEO strategy can be tricky if you're not a digital marketing expert. To discuss your SEO strategy, please feel free to reach out to one of our Digital Specialists.