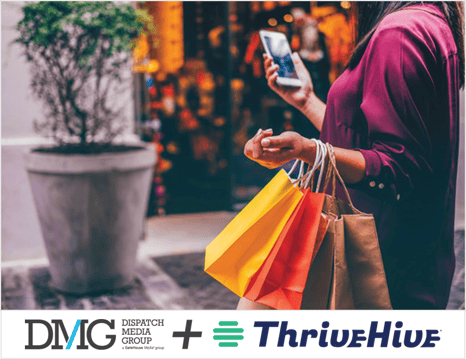 The consumer's path to purchase has totally changed over the years, giving the consumer more control than ever. Long gone are the days when the company controlled when and where their message could be found and what they wanted people to know about their brand. With access at an all-time high, the consumer can find what they want to know about any business in a matter of seconds across devices and channels and make up their mind as to whether they are worth their time and money or not.
Video consumption continues to be at the top of the charts for growth and the role that video plays in marketing is evolving, not only creating demand but a way to fulfill it.

Over 90% of people say they discover new brands or products on YouTube.1
More than half of shoppers say online video has helped them decide which specific brand or product to buy.2
Over 40% of global shoppers say they have purchased products they discovered on YouTube.
Here are a few recommendations on how to best utilize video advertising:
Take a holistic approach to branding and conversion goals
Video can create a lift in brand awareness as well as a direct response to sales. Video will drive upper funnel exposure and can also now include a clear call to action to drive traffic to your website or a form to capture leads/ sign-ups. You can also expect an uptick in search volume as a result of video ads, which helps drive conversions.
Reach your most qualified customers
You can have the most compelling video, but if you aren't reaching the right audience it isn't going to have the impact it should. On YouTube, you have the ability to target by audience intent, ensuring you are reaching the most qualified audience in the market for what you are promoting. Create videos that connect with people who are in-market for your products and services and actively searching relevant keywords. What a great way to pair your search and video campaigns together!
Adapt to your audience based on their response
Engage with your audience throughout their path to purchase so that you are there when they are ready. Video ad sequencing allows you to follow users with different messages and ad formats, deciding what they see next based on how they interact with the previous video. This is a combination of standard videos and :06 bumpers displayed at different touch points over time.
"Video can capture people's attention, move them from inspiration to consideration, and encourage them to take action. By creating a holistic video strategy, you can help deliver short-term performance goals as well as long-term brand equity."
Debbie Weinstein VP, YouTube and Global Video Solutions at Google
If video isn't part of your strategy now, I strongly encourage you to showcase your brand and tell your story through video. If you are utilizing video, I challenge you to use it throughout the entire consumer journey on their path to purchase.
Sources: https://www.thinkwithgoogle.com/advertising-channels/video/video-purchase-funnel/
---
Consulting with a trusted digital specialist can make this process easier for any business. Contact DMG+ThriveHive today to help you grow your business with a strategic digital approach.